Firegal Graphics
Looking for a way to spice up your advertising materials?  Sick of not having the ability to print at your fingertips?  Want to have a fresh new look that makes people want to check you out?  Well you've found the right gal!
Gina will make your business look great, provide you with marketing materials you can print out right from your own home printer or send out to be printed, it's really up to you.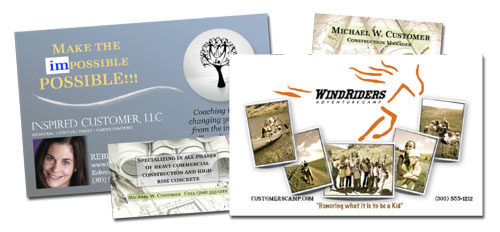 Competitive pricing, great looks and flexible!
Gina specializes in business cards, postcards, and brochures – other projects considered by request.
Call (702) 373-7186 today to schedule a consultation and start on the road to making your business look great!
Isn't it time you had the flexibility to mange your message at your finger tips?