Firegal Graphics
Looking for a way to spice up your advertising materials? Need a look that is unique to you and your business? Want something fresh that makes people want to check you out? Well you've found the right gal!
Gina will make your business look great and provide you with marketing materials that really highlight who you are and what you are about. Our goal is to empower your business for success.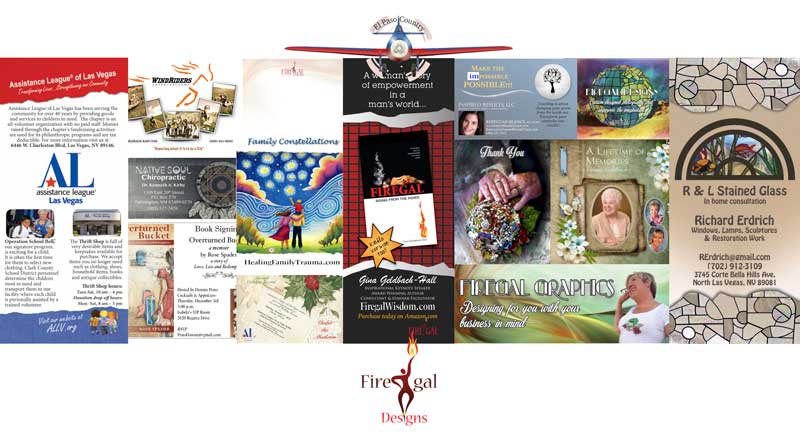 Competitive pricing, great looks and flexible!
Gina specializes in business cards, postcards, rack cards, and many more marketing products – all projects priced by request. We can find the right package for your budget.
Email Gina at FiregalDesigns@gmail.com to schedule a consultation and be on the road to making your business look great today!
Isn't it time you had the flexibility to mange your message at your fingertips?