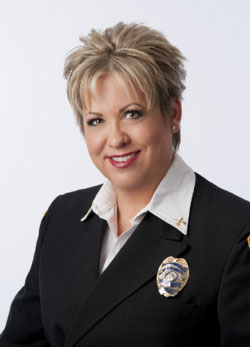 I recently retired  as a Battalion Chief completing a 25-year chapter in fire & emergency services.  With that knowledge and wisdom I am embarking on my next chapter in life as an author, international speaker, and life coach- truly inspired to bring leadership and service to help others ignite the flame of empowerment within themselves and those around them.
Born in 1963 I have had the unique opportunity to have traveled to many different locations.  As a military brat some of my 'adventures' took me from Little Rock, Arkansas, Byran, Texas, Colorado Springs, Colorado, Albuquerque, New Mexico, Ramstein, Germany, and then to settle in Las Vegas, Nevada.  These early experiences had a unique effect of seeing the United States from an outsiders point-of-view- it also had me in military schools most of my life where discrimination was a rare event.  My first experience of a civilian school was in Las Vegas and the effect was confusing and confronting to say the least!  I was to find out my naiveté was soon to be challenged again as I entered the fire department.
Once I was asked why I didn't know (or suspect) what I was in for when I joined the fire department… not having any brothers and little experience with a male-dominated environment, I was out of my element to say the least!  I really didn't have any context for the environment I soon found myself living and working in.  The fire service is frequently related to as a 'family' because of the unique living and working conditions, which is so true, but like family, there are challenges. Lucky for me, there were some great men and women that taught me a lot about not only firefighting but life itself.
In my book, Firegal… Rising from the Ashes, I share some of my experiences of growing up in the fire service.  The wisdom gained from living not only on the front lines of change, being one of the first women in the organization, but also as a woman finding herself as she grew up.  I was 23 when I got hired and the education of Gina really began…
My novel is an emotional growth through learning how to survive in the face of adversity to how to get real in your own life's situation.  It was painful at times to write yet liberating as I shared my experience of growing into the woman I have come to know and feel empowered to be.  I hope those that read it find solace that they are not alone and  that we are all the ultimate creator's in this game called life.
Firegal… Rising from the Ashes, is available on Amazon.com!  A Kindle version is also available..  If you would like a signed copy, make sure to fill out the contact form and I will get back to you on the process.
-Gina Geldbach-Hall Author